Every year around this time, we break out the cheer (Champagne?) and decorations.  We haul the boxes out of the basement and attic (yes, there are enough that we have to fill both) and sort through last year's glitter.  We have a huge 9′ tree that gets covered in sparkly orbs and plastic petit fours and a Christmas Village that is 8′ long this year.   Now this village is quite the production.  There are easily two dozen huge moving boxes filled with buildings, figures, and trimmings that can be used.  The possibilities are nearly endless.  We can make New York or London.  A small town, old village, or bustling metropolis.  It's so exciting to pull everything out and decide what this year will be!
Then you get the be a civil engineer and plan where the park with the skating rink (that really moves!) will go, or the church with the newlyweds.  Where will Santa sit this year?  Carolers or musicians in the square?  Are there enough corner buildings for two blocks? Three?  Once the buildings are set up, there are lights, snow, and village people (we're hilarious, we know) to add.  It's a production, but it's so cool!  We took over virtually the whole store to construct it.  There were boxes everywhere!
Anyway, a big thank you to the folks at Brian Mullins Photography who were out in Raleigh the other day taking pictures for our new menu (out soon- look for it!) and I asked if they would snap a few of the village for you to see, since my cell phone pictures are not awesome.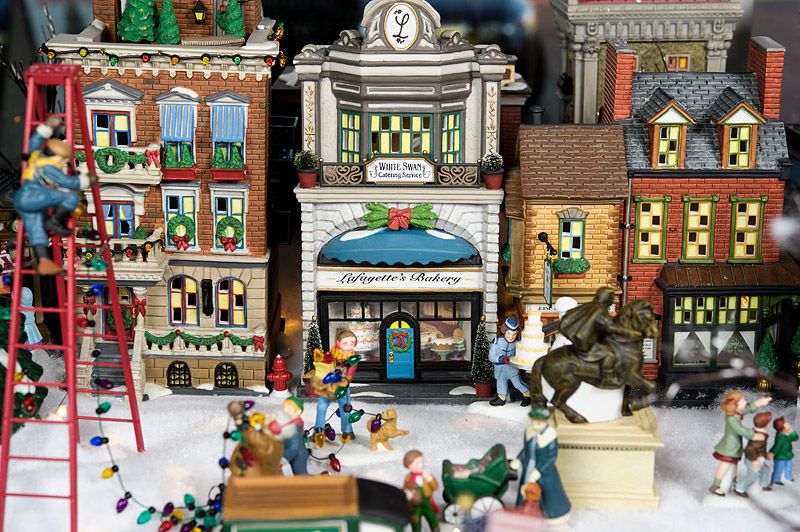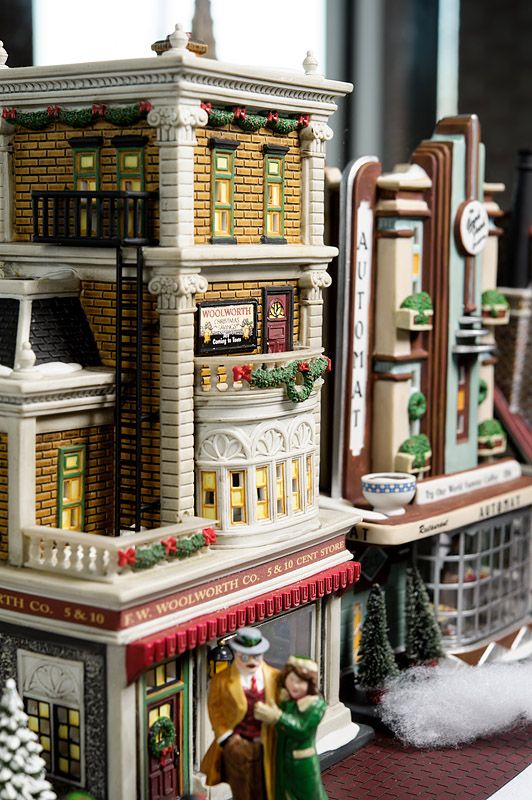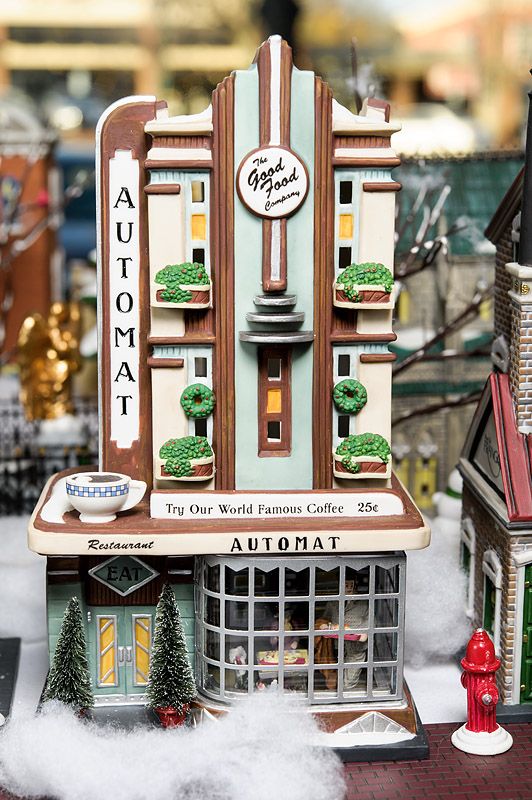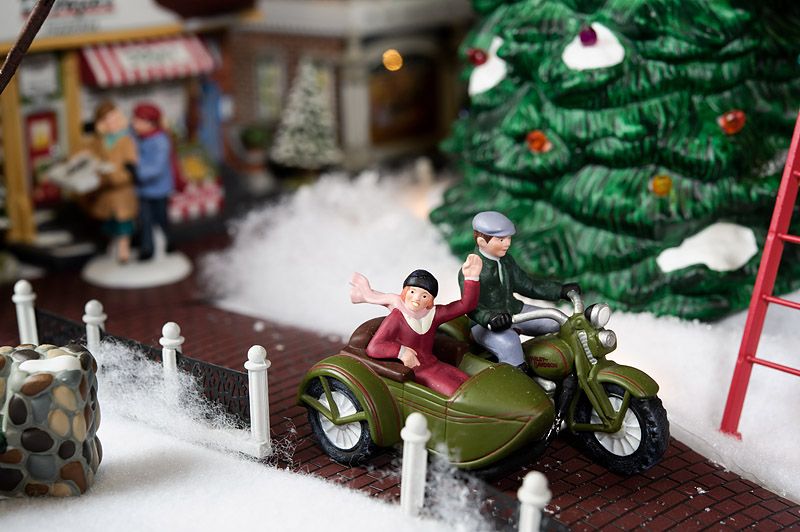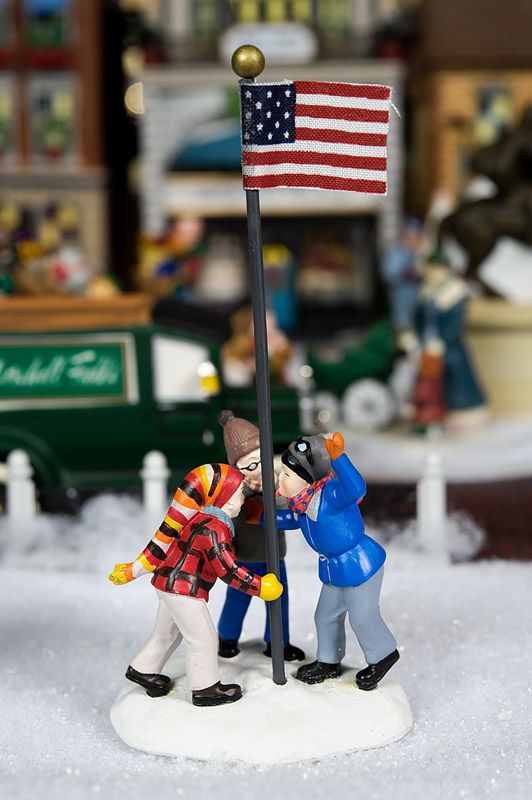 It took 11 hours to finish… I wonder how long it'll take to put away again?
What's your favorite part of decorating for the holidays?