And here are a few of the more interesting ones from last week!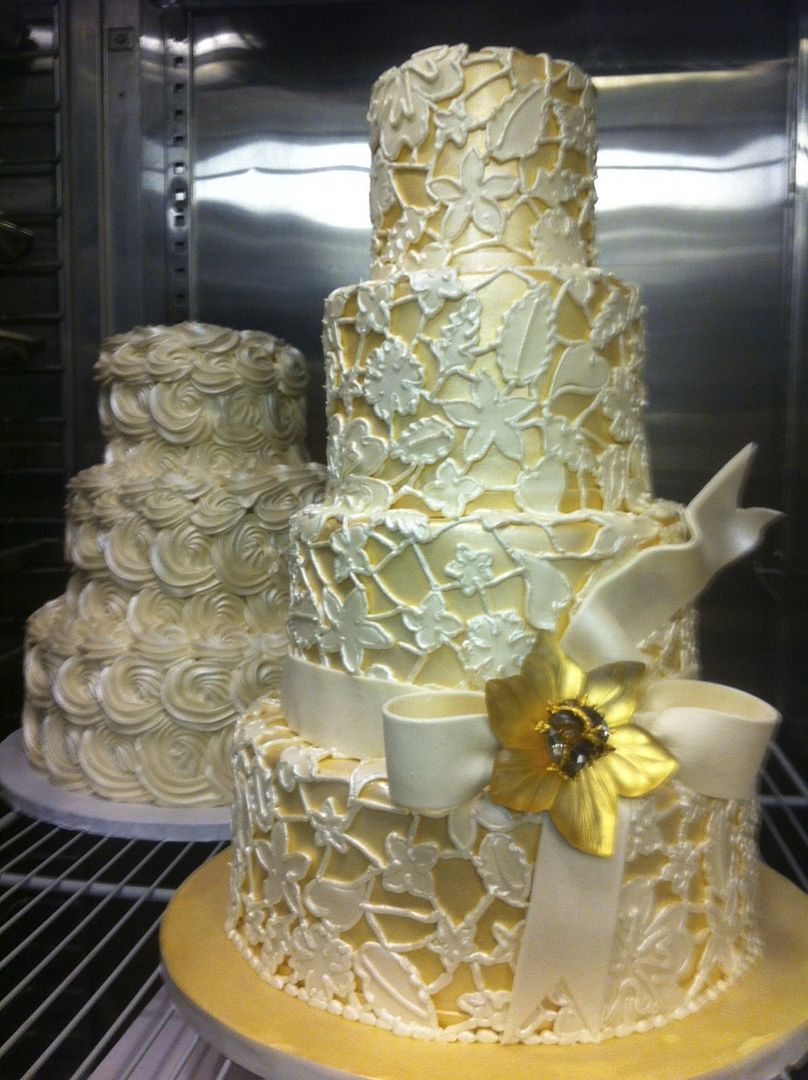 Don't you just love that flowery brooch and the gorgeous golden yellow behind the lace?
This beaut' went to the Center for Teaching Quality for their 10th birthday!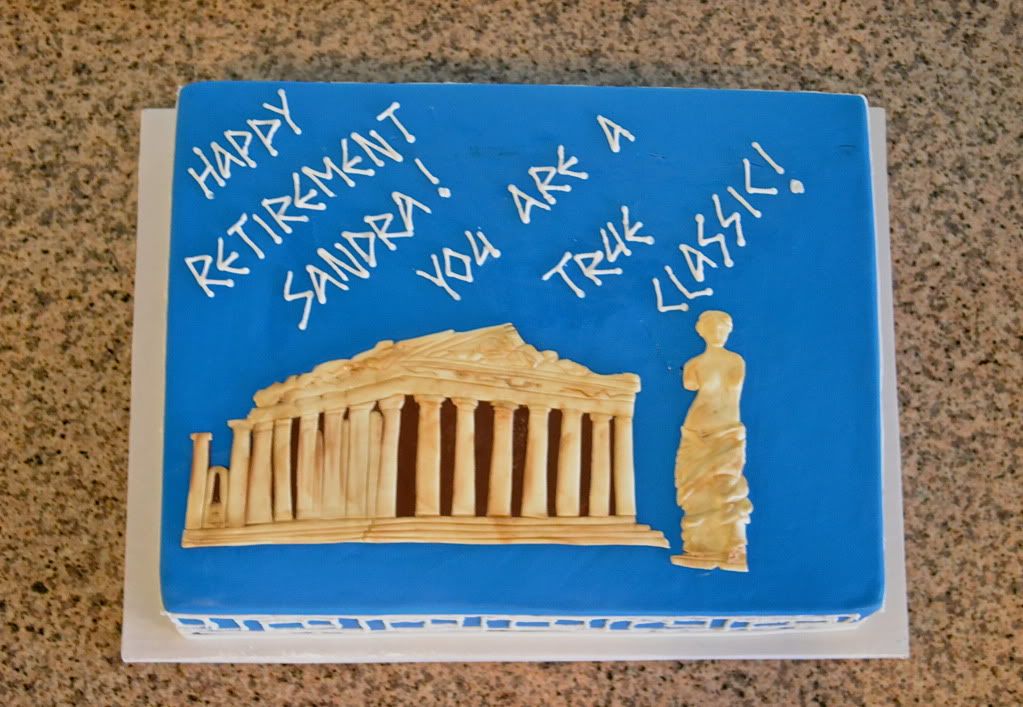 And these pictures don't show how cool this cake actually was.  The venus turned out really, really well with great details as did the Parthenon.  They even looked like real marble!