The Menu
Think beyond cupcakes--Sugarland features a dizzying variety of sweet treats throughout the day. Cannoli, Eclairs, tantalizing layered mousse cakes and more. We make our treats from scratch--no mixes, no high-fructose corn syrup, no hydrogenated fats. We use local organic flour, eggs and dairy products to create honestly delicious baked goods.
What's up, Sugarfans?
Spring is here and we have lots going on! With bikini season fast approaching, don't forget a regular size of our gelato has only about 90-120 calories and we promise, it won't disappoint!
As usual, we have more new culinary creations to delight and amaze! Try the Rise & Shine. It's a yummy Cinnamon Swirl cake with a Maple buttercream, candied bacon, and a gummy egg on top- absolutely delicious! We're also bringing back some old favorites like Pineapple Upside Down and Worms 'n Dirt. Drop by and check 'em all out for yourself!
If you're gluten-free, we have good news! We now have gluten-free cupcakes in the case just about every day. There will always be at least one, but usually there's two or three flavors to choose from. (Try the Mimosa- it's fantastic!)
Wanna order on the fly?
For cupcake orders of 2 dozen or less of any combination of our du jour flavors, just drop us an email from the contact page. We'll send you a confirmation email and have them ready for you anytime during business hours.
Cupcakes are $3.50 each or $33.00/$39.00 per dozen
Monday
French Vanilla Buttermilk
Double Chocolate
Red Velvet
Peanut Butter Blast
Blueberry Cobbler
Sweet Potato Bacon
Cookie Monster
Tuxedo
Tuesday
1/2 price cupcake day!!
Selection varies according to chefly whims.
**dine in only**
Wednesday
French Vanilla Buttermilk
Double Chocolate
Red Velvet
Lotsa Lemon
Thrilla in Vanilla
Carrot
Toasted Coconut
Black and White
Thursday
French Vanilla Buttermilk
Double Chocolate
Red Velvet
Strawberry Cheesecake
Midnight Munchie
Boston Cream Pie
Irish Coffee
Almond Bliss
Friday
French Vanilla Buttermilk
Double Chocolate
Red Velvet
German Chocolate
Defcon Chocolate
Creme Brulee
Elvis
Worms 'n Dirt
Saturday
French Vanilla Buttermilk
Double Chocolate
Red Velvet
Carrot
Mimosa
Peanut Butter Blast
Nana's Caramel Cake
Wimbledon
Sunday
French Vanilla Buttermilk
Double Chocolate
Red Velvet
Raspberry Almond Pound
Toasted Coconut
Banana Nutella
Strawberry Vanilla
Cookies and Creme
Our variety of menu items changes all the time, so come back often! If you want something not listed, call us and see if we can make it special for you!
Creme Brulee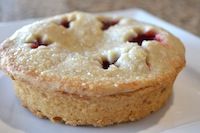 The classic French treat bruleed right in front of you everyday
Seasonal Fruit Tarts and Pies
Fresh tarts and pies made with the best fruits of the season
Key Lime Tart Pie
The classic citrus confection made fresh from real key limes (Frozen Jimmy Buffet Martini too? Yes, please)
Eclair
The classic pastry filled with our delicious pastry cream made fresh everyday
Kentucky Derby Tarts
The decadent love child of pecan pie and chocolate chip cookie dough
* NOTICE: "Kentucky Derby tarts" are made by Sugarland and are not connected or related to goods branded with the marks - "The Original Derby Pie A Registered Trademark Of Kern's Kitchens, Inc." or "derby-pie"
Cannoli
Just like mom used to make! As long as your mom's name was Arianna Giovanni Valentina Balducci
Banana Pudding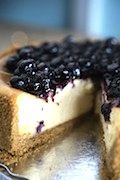 Creamy southern staple full of bananas and home made down to the vanilla wafers
Mascarpone Cheesecake
Creamy cheesecake that is both lighter and richer than average and topped with fruit at it's peak freshness
Bailey's Heath Bar Cheesecake
Rich take on the classic cheese cake with a chocolate crust, Irish Cream filling, and Heath Bar crumbles
Chocolate Mousse Cake
The ultimate chocolate indulgence. Layers of rich chocolate cake, dark chocolate ganache, rum-laced chocolate mousse, whipped cream, and chocolate curls!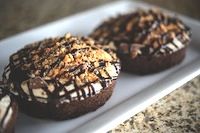 Peanut Butter Crunch Pie
Peanut butter lovers rejoice! We've created a culinary confection consisting of peanut butter mousse inside a chocolate shell topped with chocolate and butterfinger crumbles just for you!
Strawberry Fool
Stand back, strawberry shortcake! We've created a masterpiece layered with fresh strawberries, whipped cream, and meringues.
Other Seasonal Desserts Include: Lumpy Bumpy Cake, Lemon Squares, Pecan Bars, Tiramisu, Napoleons, and way more! Come back often to check 'em out!
Sugarland has a full bar featuring our crazy-delicious frozen Martinis, along with an extensive wine and beer list all chosen to accompany our amazing desserts.
Try our frozen martini summer specials:
Strawberry Lemonade-A sweet summer classic
Passionate Kiss-Passionfruit & vodka with a gingery "kiss"
Italian Sunset-A taste of Portofino with Blood Orange gelato and a kick of Campari
Jimmy Buffet-A song worthy key lime concoction
And of course, our classics flavors:
Tartini-As seen on Food Network-Lemon, peach, orange and pineapple flavor our refreshingly delicious signature blue martini
Frozen Gin & Tonic- Try it, seriously!
Lemondrop- Lemoncello, lemon gelato, fresh squeezed lemon, and premium vodka

Pink Pomegranate- Pink Grapefruit gelato, Panna Pomegranate liqueur, premium vodka
Sugarita- Lemon gelato, fresh lime, Madarine Napoleon , and Sauza tequila
Passion Fruit- Passion Fruit gelato, Alize Liqueur, pineapple & premium vodka
Blood Orange -As seen on Food Network-Blood Orange gelato, Cointreau, Mandarine Napoleon & premium vodka
Chocolate- White Chocolate gelato, Godiva liqueur and premium vodka
Mochatini- Add Tia Maria to our Chocolate martini
Nutty Irishman- Hazelnut gelato, Bailey's Irish Cream and premium vodka
Gelato Colada- Pina Colada Gelato with Malibu Coconut and pineapple rum